Hitachi Rail has revealed the final designs and images of its new $70 million train factory plant. The 800-yard test track will be built on a 41-acre site located in Washington County, Maryland. Ryan Companies, a US building firm, has been named the main investor in construction. When fully operational, the factory will provide 1,300 jobs, including up to 460 directly for Hitachi Rail.
"It is exciting to see the new Hitachi Rail factory coming together as the job creation potential and associated economic benefits will be an absolute game changer for Washington County as well as the entire region. This transformative project is further proof that the Hagerstown region is a major logistical center for rail transportation with unparalleled connections to the northeastern United States, and is yet another shining example that Maryland is truly open for business," commented Maryland Governor, Larry Hogan.
Once fully operational, the factory will be able to complete up to 20 railcars per month in a single shift and will be able to produce a wide range of trains from metro to high-speed transport. The first order is expected to deliver 256 new 8000-series rail cars for the Washington Metropolitan Area Transit Authority (Metro). The contract includes options to build up to 800 cars. The all-electric vehicles, with 130 seats per pair, will represent a major upgrade as they replace the 2000- and 3000- series fleets, which have been in service since the early 1980s. The new fleet will mean improved passenger service, easier maintenance, and reduced costs.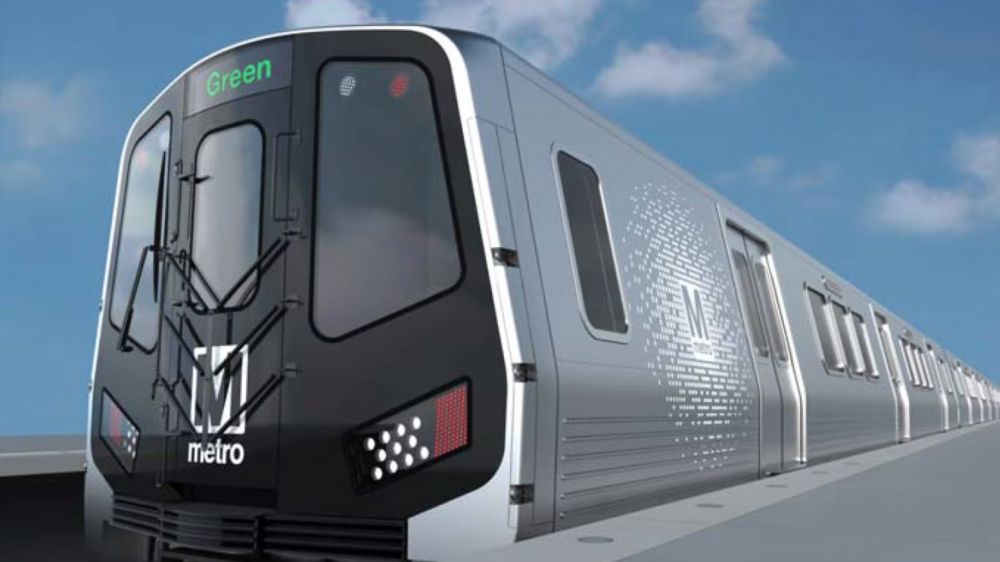 "With construction of our new train $70m factory on schedule and progressing well, we are one step closer to delivering a new, high-quality fleet for the Washington DC Region's Metro. It is exciting to be able to release the final designs of our new facility with its cutting-edge Lumada technology. Manufacturing pioneering trains is core to our business, and this factory, with its new workforce, will have the capability to build trains for all of North America," said Andrew Barr, Group CEO of Hitachi Rail.
The factory's manufacturing capability will be enhanced by innovative technological solutions, making it the most advanced digital factory to date. Hitachi Rail will also use the latest techniques to create a factory that uses energy and resources efficiently to protect the environment.