Because of its fold-away and stackable stanchion cassettes, the system can be deployed for the transportation of timber or pipes but can be converted to carry wood chippings, scrap metal, steel products, or waste paper using another type of superstructure e.g. the flex freight system E-type swap body, which is a modular box with four double doors and a steel floor.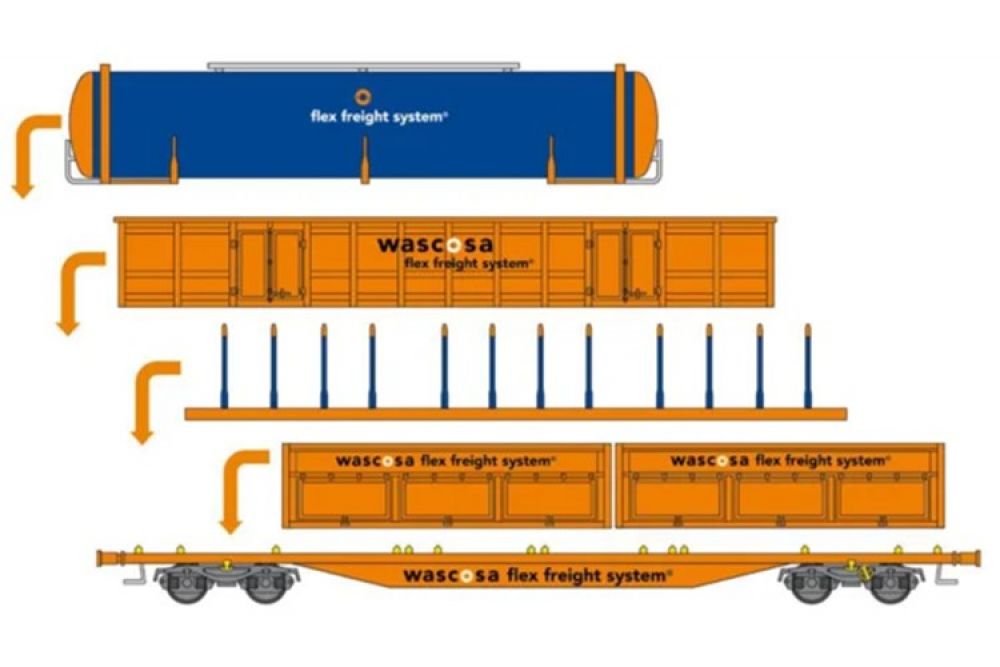 Other modular superstructures also exist for transporting vehicles and automotive parts. The flex freight system is also compatible with most types of ISO containers and tank containers.
Several hundred of these modular freight wagons are now in service across the continent, notably with German chemical giant, BASF, but also with the Swiss-based infrastructure company SERSA. Network Rail will take delivery of 260 flex freight system wagons in the 12 months from November last year.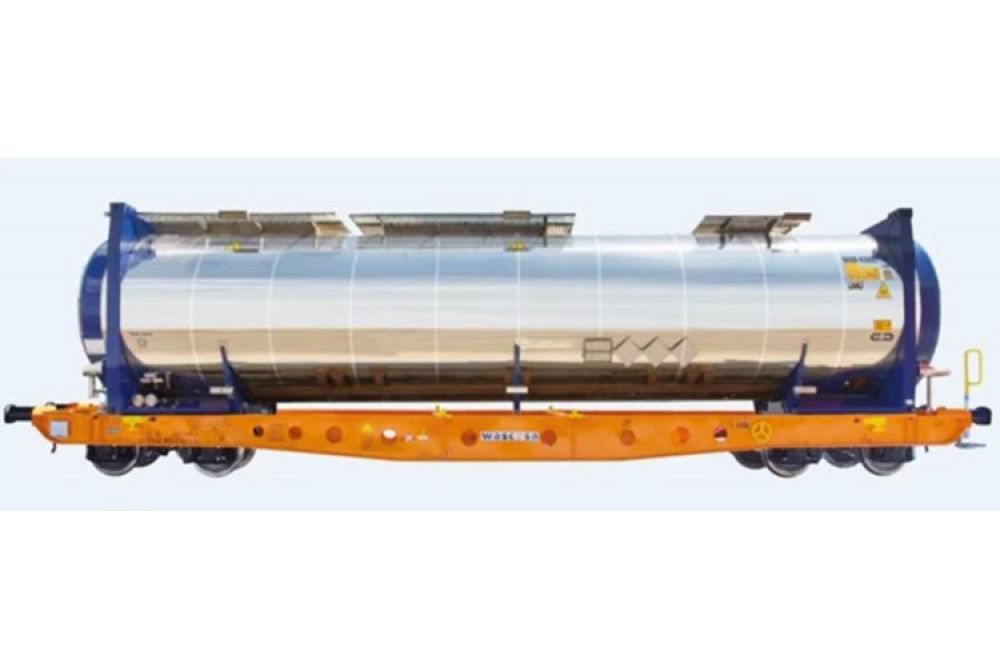 Wascosa is Europe's largest independent wagon leasing company, with its fleet of 16000 wagons, is all about.