Never before has such a long passenger train operated anywhere in the world, let alone in the high mountains on a narrow-gauge railway with tight curve radii, lots of tunnels, and a viaduct. The record attempt is planned for October 29 to mark the 175th anniversary of Swiss operator SBB.
The world's longest passenger train is supplied with sustainable energy from 100% local hydropower. It will be made up of 25 compositions of the latest Capricorn type. These will be acquired by Rhaetian Railway by 2024 as part of the largest procurement of rolling stock in its history and will give the Graubünden railway a major push towards modernization.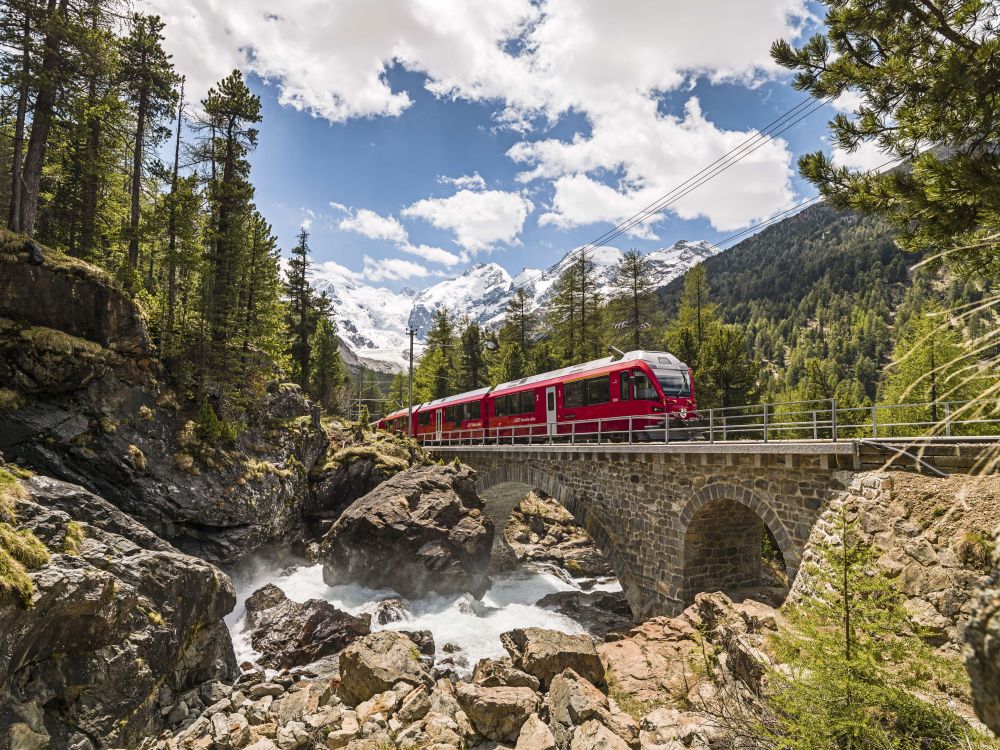 To successfully break the record on the Albula line, is necessary to prepare carefully for several challenges. One of the biggest problems for that long train is overcoming 789.4 meters in altitude from the starting to the finishing. The train will only travel at speeds of up to 35 kilometers per hour and is expected that the journey will take around 46 minutes. In the world-record train will be available 4,550 seats, 150 of which will be occupied by guests. To avoid unexpected problems, it is also very important to have a reliable communication system and technical support. Communication within the train is ensured using a field telephone almost two kilometers long by the Swiss Civil Defence. In addition, 7 train drivers and 21 technicians will be at work on the train to ensure its operability.
For the implementation of the project is also important the financial and technological support from the partners to the tune of around one million Swiss francs. The main presenting partner is StadlerRail. The leading international manufacturer of rolling stock is also responsible for the construction of the Capricorn railcars at Rhaetian Railway.