Last week was completed the renovation project at the Combined Cargo Terminals (CCT) Moerdijk to improve access, security, and efficiency of the terminal's operating times. The renovation was carried out by CCT, Havenbedrijf Moerdijk, and ProRail Port Moerdijk, which invested a total of €12 million. Additional funding for the renovation of €2.5 million was provided by the Connecting Europe facility for Transport fund.
"The renovation contributes to increasing rail capacity and supports the 'modal shift' advocated by the Port of Moerdijk to enable more transport via water and rail transport in the effort to reduce greenhouse gas emissions," said Marika Menspoel-den Hartog, directorate of the Moerdijk Port Authority.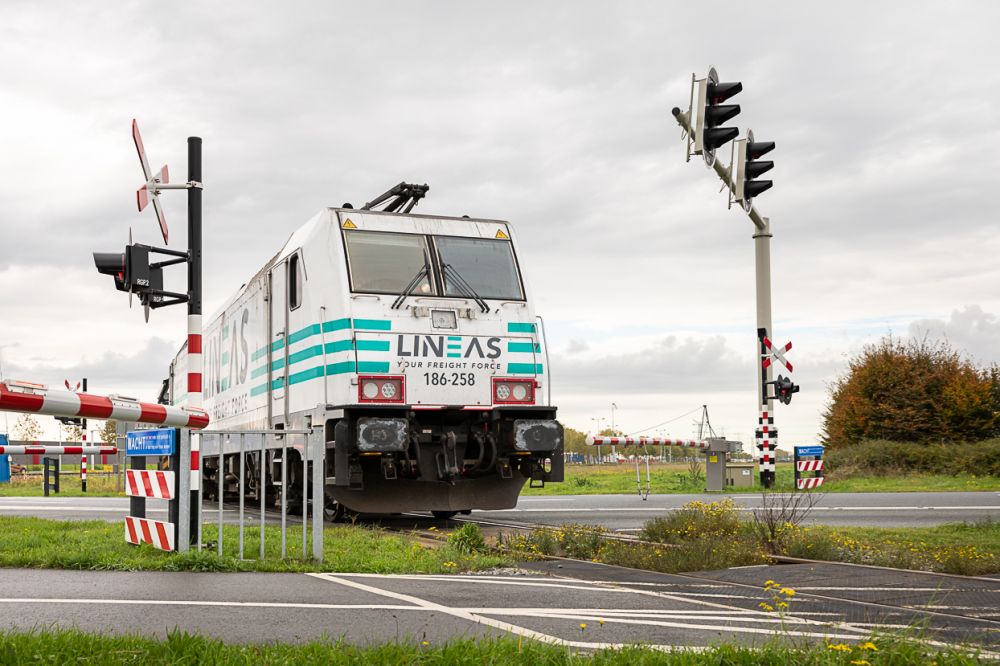 As part of the reconstruction, three railway crossings were equipped with automatic safety systems to improve access to the terminal and increase the flow and safety in the port. A train warning system consisting of a control system and audible and visual signaling components was installed. It also includes interconnecting the terminal with the VRI (traffic lights) on the southern peripheral road and with the gate providing access to the CCT terminal.
The driver of a train arriving at a CCT terminal pushes a button to open the gate to the terminal and then activates the level crossing. Road traffic then gets a red light, and the bars go down. The freight train can then safely pass through the level crossing and enter the terminal area directly through the open gate. Thanks to the link with the gate, the train can drive through in one go and does not occupy the level crossings unnecessarily.