The East-West Gate (EWG) terminal was built in the Hungarian town of Fényeslitke, close to the Ukrainian-Hungarian border, at the junction of the wide gauge and standard gauge railway tracks. The privately built EWG terminal was completed in just one year and, thanks to state-of-the-art technology, can handle significant freight traffic.
It is suitable for loading trucks and conventional road semi-trailers onto the railway. This could shift a significant proportion of freight from road to rail, helping to achieve the EU's climate goals. The EWG also has a significant capacity for the transhipment of agricultural products and could become the largest rail hub for Ukrainian food exports. From November 2022, the terminal is expected to be able to handle 800 tonnes of grain and 450 cubic metres of sunflower oil per hour. This will make it the largest rail hub for Ukrainian food exports, according to the company.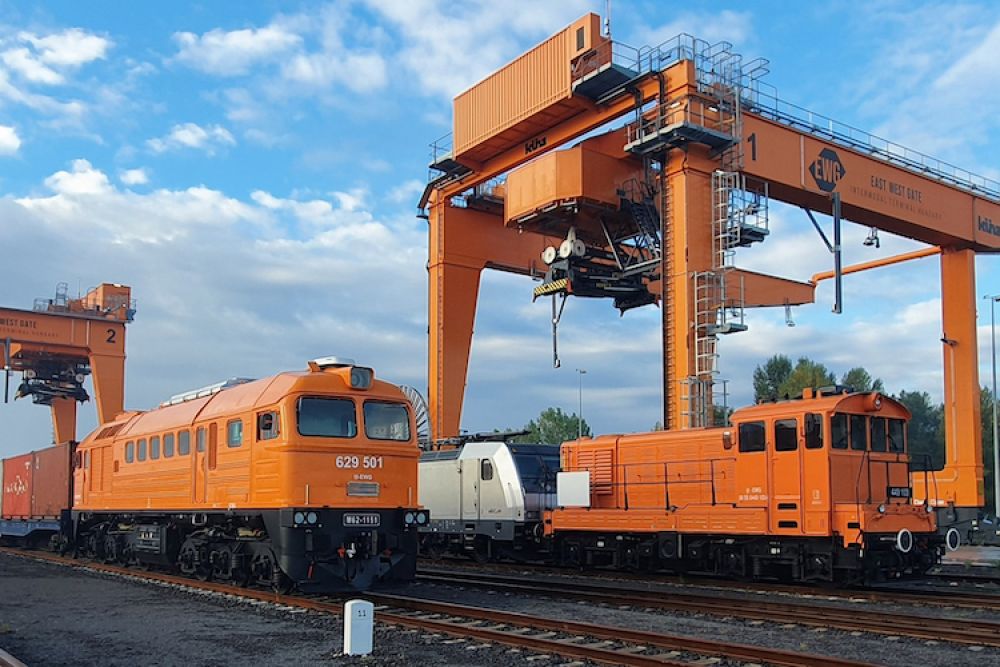 "With the construction of the East-West Gate, Hungary is back on the map of international rail logistics," said on the inauguration broadcast on YouTube János Tálosi, CEO of East-West Intermodal Logistics and continued:" "The railway terminal in Fényeslitke which allow track change was built in record time and currently is the most modern transfer terminal in Europe. The terminal, which will employ 500 people, will have a capacity of one million containers per year, which is twice the number of facilities on the border of Belarus and Poland."
EWG is the first company in Europe to control cranes remotely using 5G technology. The terminal has a 41-metre wide and two 28-metre-wide giant cranes on rails, as well as a 20-metre-high crane on rubber tyres. The cranes are equipped with 20 high-resolution cameras that can monitor the centre of the terminal in real time using 5G, and workers can manage their work remotely in this railway workplace. They check everything in from a central control room with the help of 5G high-definition live streaming. The private 5G network required for this was built by Vodafone Hungary and the network equipment was supplied by Huawei.