The £3.5m investment involves waterproofing and strengthening the ceiling of the High Neck Tunnel between Liverpool Central and Brunswick stations.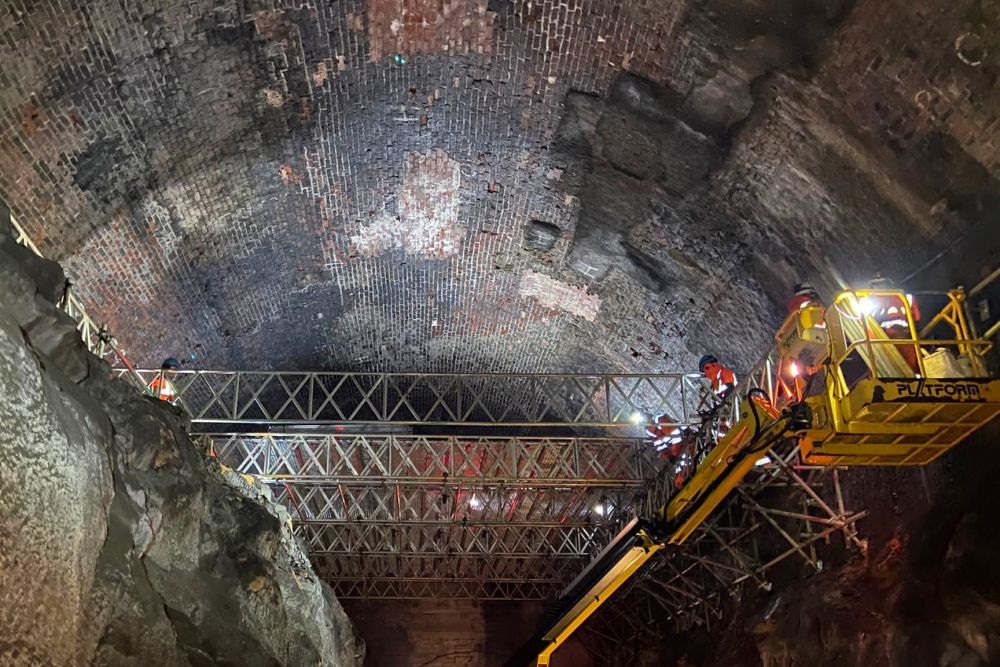 A steel 'ram-arch' tension system is being installed to the tunnel roof before being sprayed with concrete to strengthen it for the next 100 years.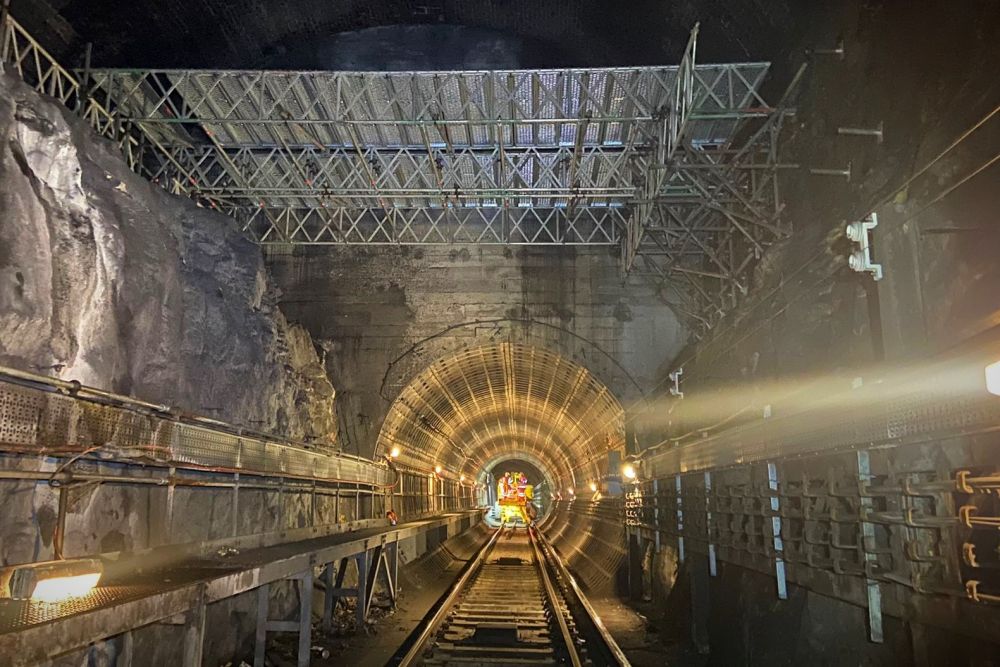 With the help of computer-aided design (CAD) - Network Rail came up with a solution to keep passengers moving during the complex project.
To start with specialist LiDAR laser surveys mapped every inch of the tunnel interior to create a 3D computer model.
Capturing every uneven brick and a lump of loose stonework meant scaffolding teams could build a massive temporary platform - affectionately dubbed 'the dance floor' – so workers could be safe high above the tracks while allowing trains to pass underneath as normal.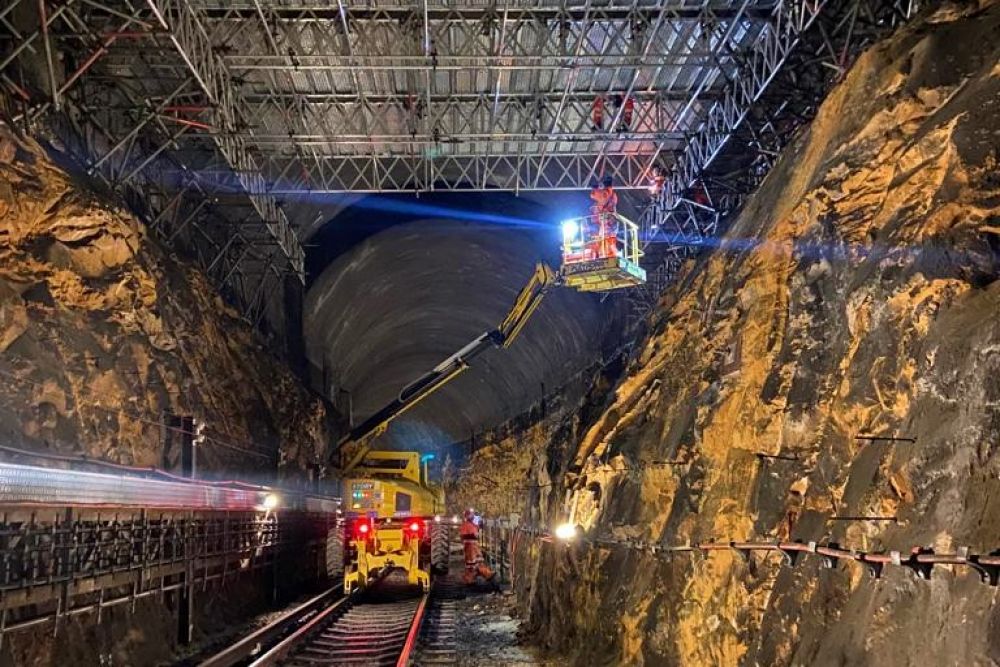 Helen Little, Network Rail Works Delivery supervisor, said: "In the past, some previous repairs to High Neck Tunnel caused major disruption because accessing the tunnel ceiling is so difficult and the railway needed to be closed entirely. Building on similar repairs in 2017 - it was our priority this time to once again make sure we didn't disrupt present-day journeys while we fixed the structure for the future.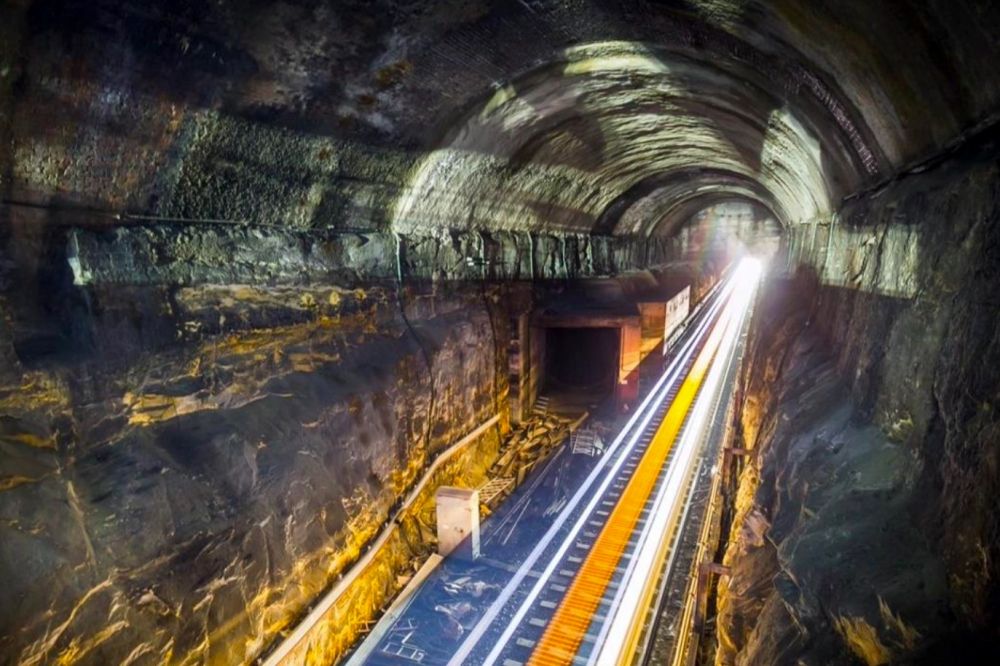 The final phase of the project when concrete is sprayed into the reinforced metalwork starts this month with the underground upgrades expected to finish by the end of 2022.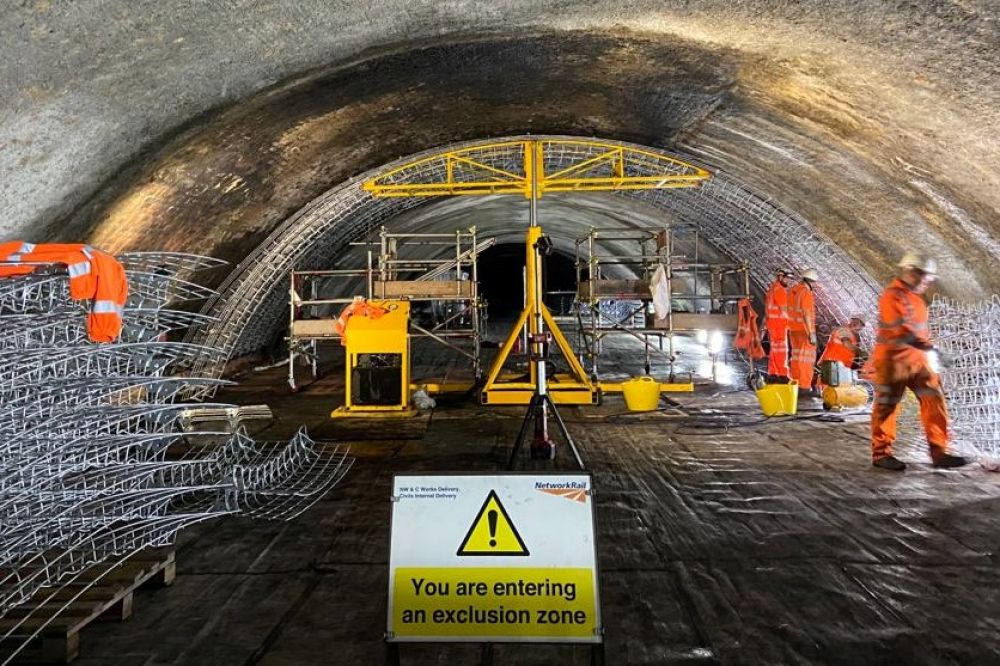 It will complete work started in 2017 and will mean the entire length of the 125-meter-long tunnel has a reinforced concrete roof needing minimal to no maintenance for decades to come.
In numbers the work will involve:
Installing 100 tonnes of scaffolding over 125 metres
Securing 5 tonnes of 'ram-arch' steel mesh to existing brickwork
2,500 bolts connecting the arch reinforcements
Spraying 820m2 of concrete (240m3 volume)
When set, the concrete will weigh approximately 575 tonnes
From track to the arch peak High Neck tunnel is 15 metres high