Poland: New contracts for Impuls2 units for Newag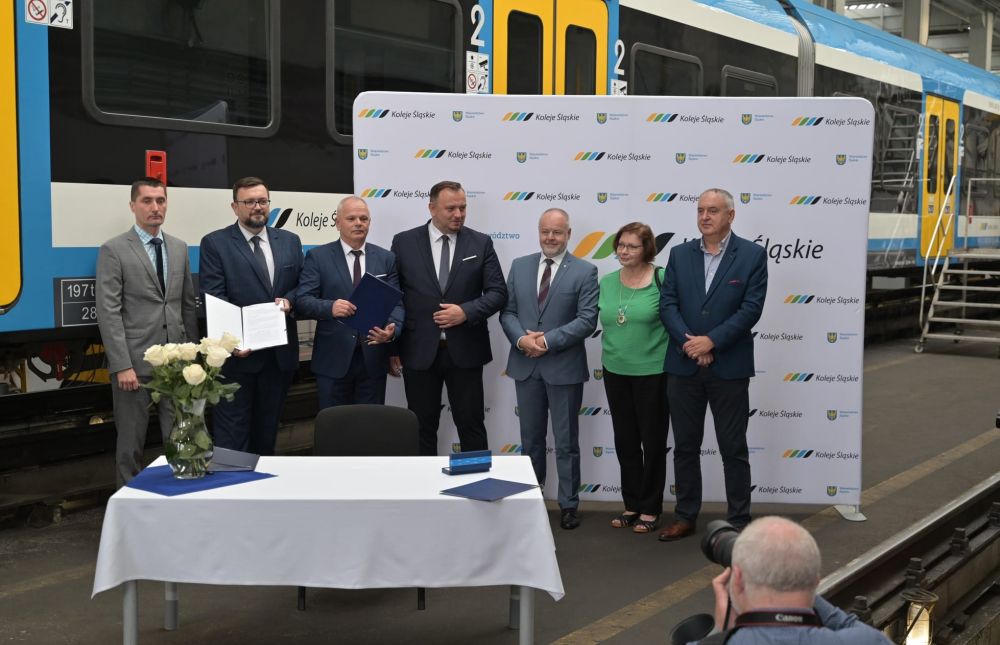 Newag has signed contracts to deliver one new Impuls2 unit for Województwo Pomorskie and three trainsets for Koleje Śląskie with an option for two more units.
Switzerland: SBB with a new service facility in Basel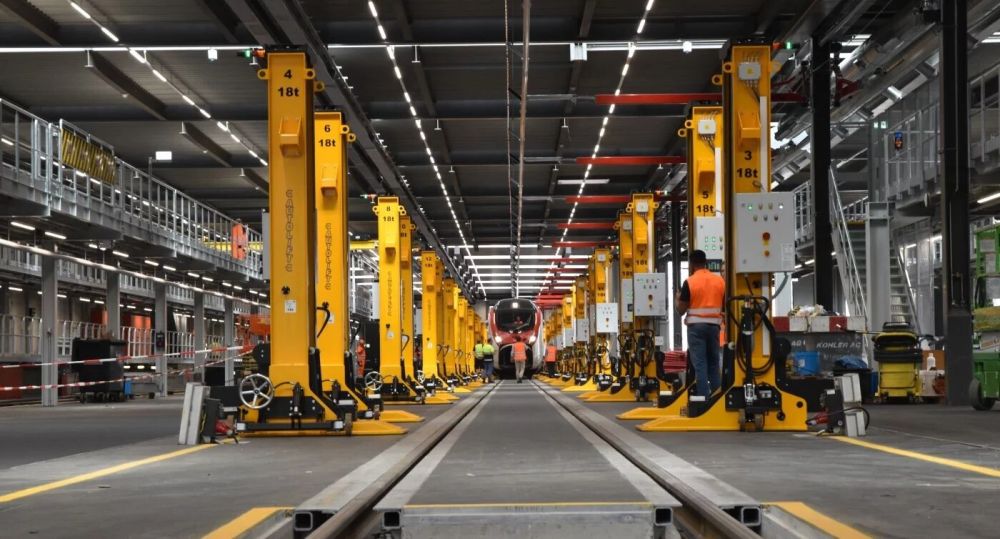 To keep up with more trains and more frequent service, SBB is keeping up with its maintenance facilities, too. The passenger operator opened a new maintenance facility in the Wolf area of Basel. It is developing it into the central hub for maintaining international trains. With two extended hall tracks, trains with lengths of up to 200 m can now be lifted and maintained. The capability of the workshop includes maintaining Giruno, Astoro, Flirt and Domino units, and the cars from the IC 2000, EW IV, Eurocity fleets and the Re 460 locomotive.
United States: Caltrain orders battery and electric double-deck trainset
Apart from 16 double-deck electric multiple units for the San Francisco – San Jose service, Caltrain, the operator ordered an additional unit to reach the station in Gilroy, south of San Jose. As the line is not electrified, it has ordered a pilot KISS train from Stadler to be equipped with a battery pack. The trainset is also expected to be tested in other intercity and regional rail corridors.
United States: Amtrak and Texas Central explore high-speed rail opportunities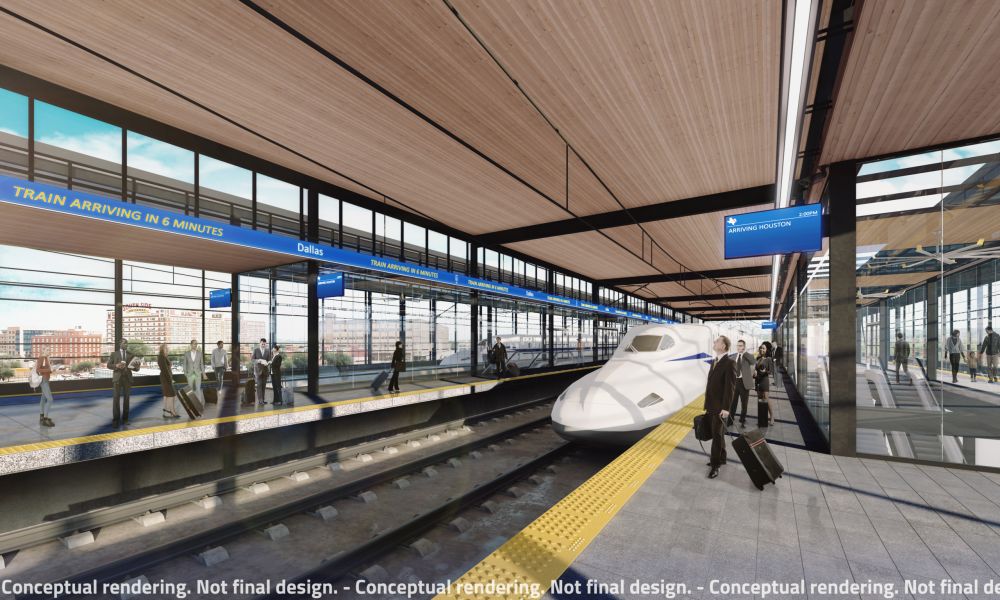 Texas Central, which has been cooperating with Amtrak on various initiatives for over seven years, is exploring the opportunities of a Dallas-Houston high-speed rail project. The 240-mile (386 km) line should get a 205 mph (330 km/h) service to cover the distance between these two major Texan cities in 90 minutes. Texas Central and Amtrak have submitted applications to several federal programs concerning further study and design work for the potential Dallas to Houston segment. In August, several more high-speed projects moved forwards in the US with California looking for 6 new high-speed trainsets for the Los Angeles – San Francisco service and Brightline West applying for federal funding for the construction of the Las Vegas – Los Angeles high-speed line.