Port of Valencia has been recently awarded the REIF Shift to Regional Rail prize for its commitment to the development of an intermodal strategy.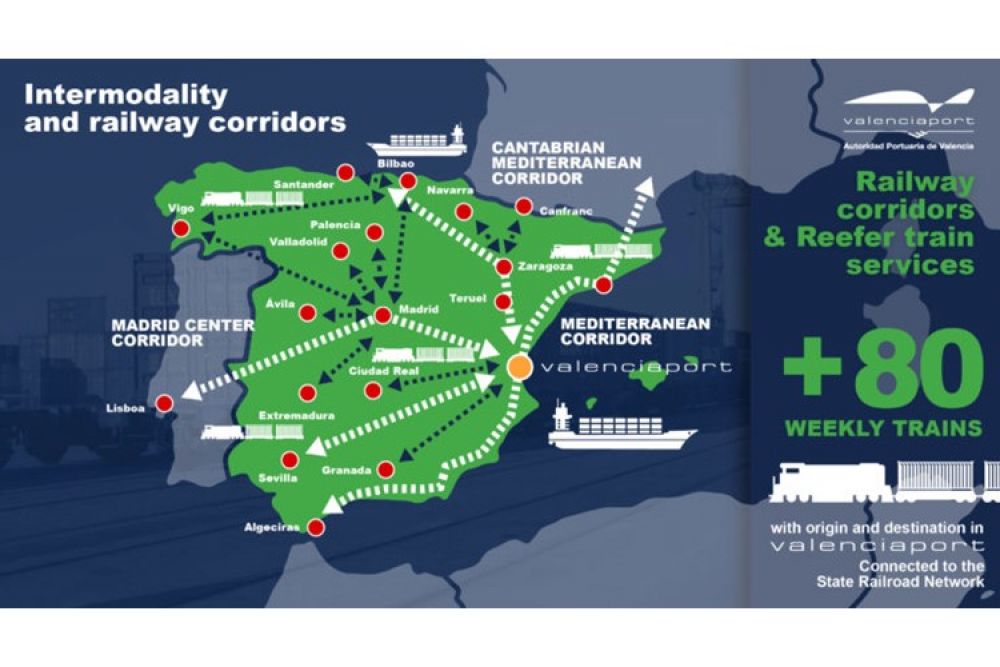 Aurelio Martínez, president of the Port Authority of Valencia, highlights the railway investments that the port community is carrying out "to position ourselves as a reference port in the Mediterranean based on intermodality".
For the Madrid Business Confederation (CEIM), the new north container terminal at the Port of Valencia is an "ambitious and necessary" project to increase trade relations between the Madrid and Valencian communities and to strengthen their weight in the European economy. "The Port of Valencia connects Madrid with the Mediterranean and the rest of the world. It is a strategic infrastructure for business and commercial activity", said the president of CEIM, Miguel Garrido, at the meeting he held with the Port Authority of Valencia (PAV).
For the head of the Madrid businessmen "it is essential to increase the capacity of the Port of Valencia, something that is planned with the northern container terminal". For this reason, Garrido has asked the administrations to "speed up the procedures for the implementation of this project so that it is available to all Spanish companies as soon as possible. An infrastructure that will also enable energy efficiency and environmental sustainability to be substantially improved in the Valencian area".
The goods arriving or leaving the Port of Valencia represent 11% of the total, a percentage which is three times the average share of what is transported in Spain by train
The new northern container terminal, which is expected to handle a daily average of 10 trains, will give an additional boost to rail traffic in the Port of Valencia.