Father and son. Live in Prague but both are big fans of the Olomouc city football team. Father was born in the Olomouc region. Their favorite club played the Moravian derby with Zbrojovka Brno. They had two hours of reserve. But for nothing. Their train arrived in Olomouc with four hours delay. The match had just finished.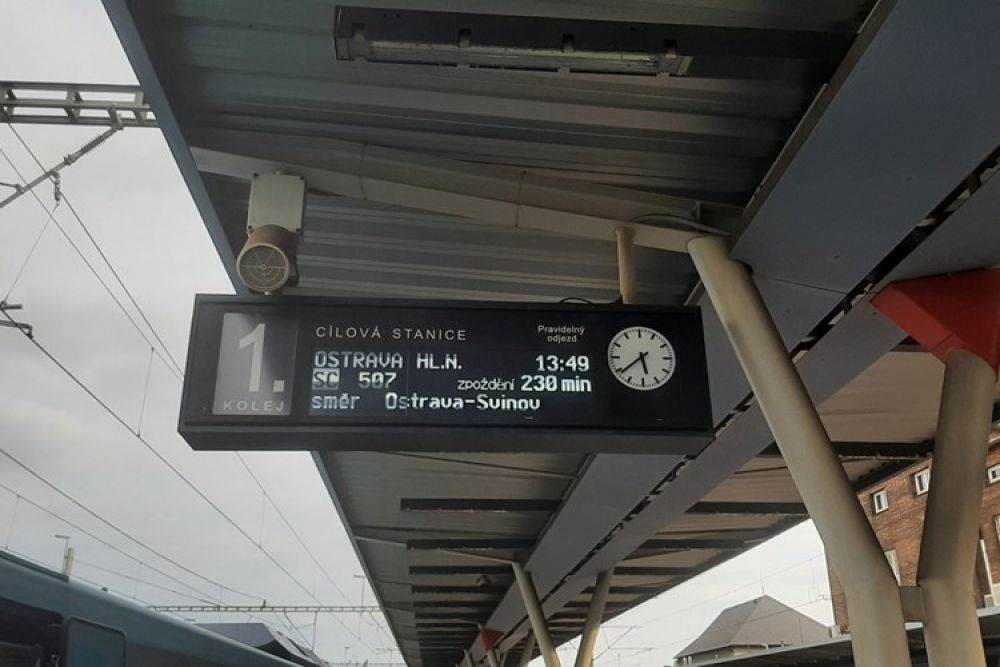 They weren't the only ones. Hundreds in that train and thousands in others. Saturday, August 6th, and hell on the Czech rail tracks. Traffic on the main corridor from Prague to Olomouc collapsed. The repaired section was blocked by three accidents in a row. Trains were delayed for up to ten hours and thousands of passengers were waiting for any alternative transport. From the carriers' data, it is possible to estimate that around ten thousand passengers were waiting on the border of Bohemia and Moravia that day. Thousands more further down the line were then delayed or missed their connections. Moreover, there are apparently more cases like this year.
The Czech Minister of Transport Martin Kupka has run out of patience. In a text message for the news channel ČT24, he wrote: "I am annoyed and worried at the same time. It is total nonsense that the previous set-up should continue to operate - invest what you can and we will evaluate the amount of investment."
And Czech railway infrastructure provider Správa železnic reaction? "We are so sorry for the delays on the roads, traffic on the section was restored at 8:42 pm" they published on Twitter only. On their web pages nothing. The only reaction on their web was a statement that reacted to the Czech Supreme Audit Office which found the reconstruction of railway lines in the Czech Republic is delayed, and also more expensive (RAILMARKET.com informed here).
However, the Minister of Transport is not the only one, who is upset. Political opposition and member of the Supervisory Board of Správa železnic Martin Kolovratník admitted that the situation is critical:
"Yesterday was hell on the main rail corridor. Apologies to all passengers for this, no question. I'll be asking my colleagues from Railway Authority to work with the carriers to make the passage as safe as possible," Kolovratník declared on Twitter.
It seems that Správa železnic has no crisis plans in case of a similar collapse. When it happens, the dispatchers just improvise.
According to ČT24, the current problems have their roots in the way Správa železnic was set up twenty years ago. At first, it only took care of the tracks and investment projects administratively, but in 2008 it also took over traffic management from České dráhy. However, many things are set up as they were at the beginning.
Minister of Transport Martin Kupka plans to announce changes in the functioning of the Správa železnic at the turn of August and September.