As recently as January this year, 80% of all long-distance services arrived at stations on time.
DB commented that intensive construction activity across the DB network and the very high utilization of central rail routes by passenger and freight trains continue to have a negative impact on punctuality. RAILMARKET.com has already earlier informed about problems with the German state rail budget or with underfunded railway infrastructure even made by DB CEO Richard Lutz.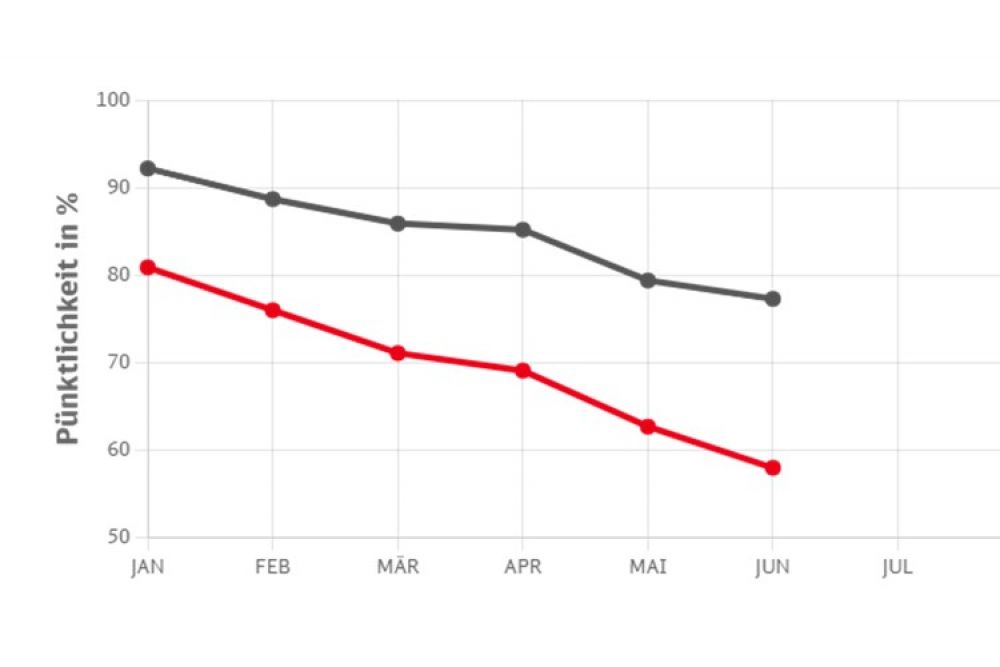 The situation was better for regional trains. In this case, 88.5% of all trains arrived on time.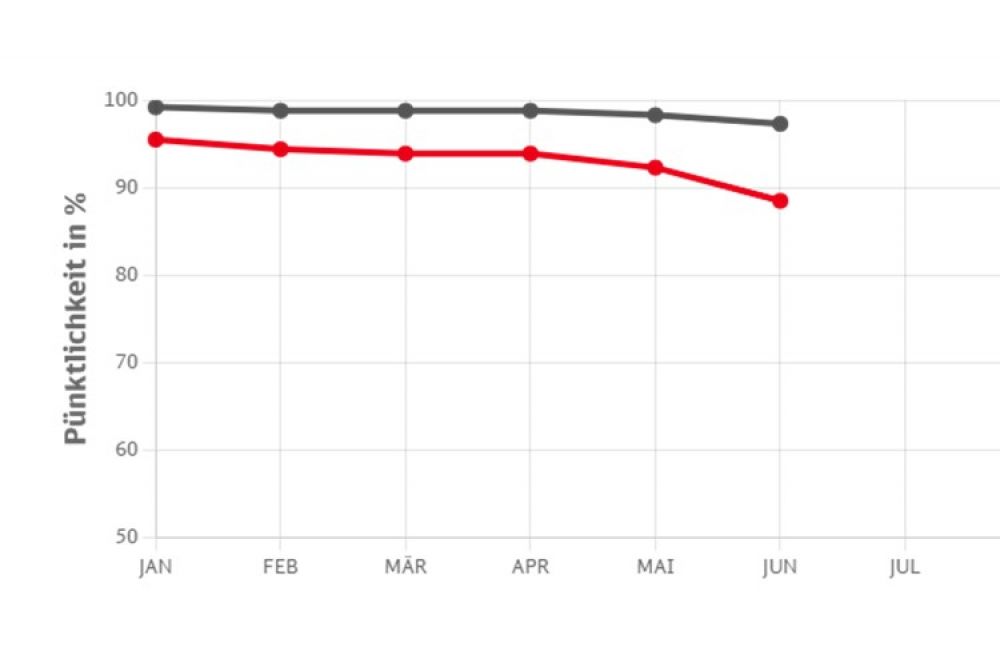 The percentages shown reflect the proportion of punctual stops about all en-route and final stops. A stop is considered punctual if the scheduled arrival time was exceeded by less than 6 or 16 minutes. The punctuality statistics reflect the more than 800,000 journeys made by DB passenger trains in a month. All traffic stops of the more than 20,000 monthly journeys in long-distance transport and the approximately 780,000 monthly journeys in local transport - including all S-Bahn trains - are included in the punctuality survey.