The new Zefiro Express high-speed trains will be delivered by Alstom's industrial centre in Trapaga, Spain, to Sweden's national operator SJ. The value for the first firm order is around €650 million and delivery of the first train is scheduled for 2026.
These new trains will be the fastest trains ever to run in Sweden, capable of speeds of up to 250 km/h. Zefiro Express trains are designed to operate in harsh weather conditions, with local temperates dropping as low as -40 Celsius. The train is designed with passengers in mind, allowing easy access and internal mobility on board.
Part of Alstom's Avelia family, the state-of-the-art Zefiro Express trains will have a total capacity of 363 seats. The carriage width, electrical systems, and signalling systems have been developed with an understanding that the trains will run in both Sweden and Denmark, but they will also be certified for traffic in Norway.
"Being part of this contract is an enormous source of pride for us. The Zefiro Express has already demonstrated its capacity in countries such as Norway, setting new standards of sustainability, efficiency and flexibility in high-speed rail in the Nordic countries. This is one of the most ambitious projects we will tackle in the coming years, and we hope to continue to provide the excellence that has always characterised us," said Diego García, Trápaga Industrial Centre Managing Director.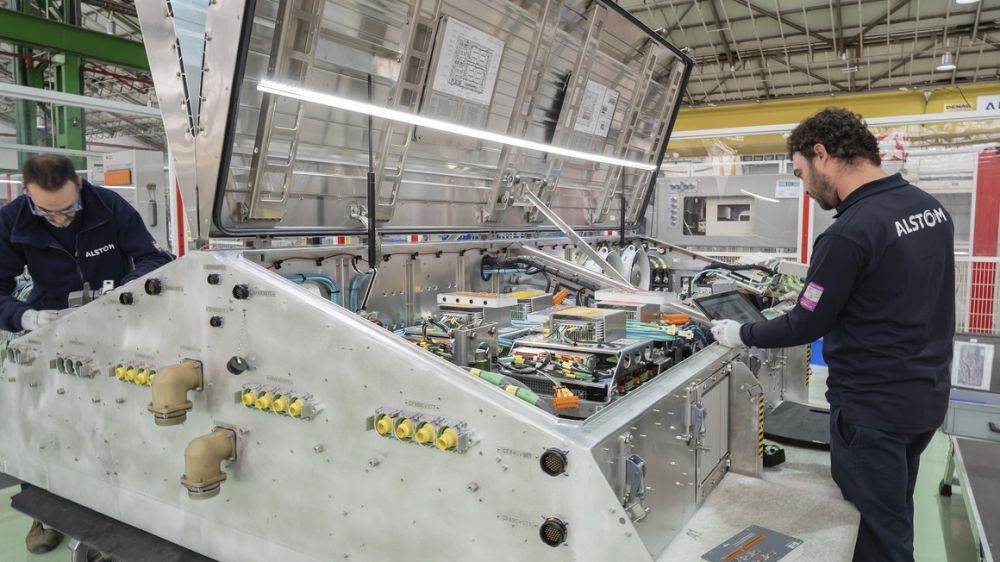 With close to 200 employees, Alstom's Spanish factory designs, manages, and supplies propulsion and electric traction systems for any type of railway application in all power ranges. The Zefiro Express is part of Alstom's high and very high-speed train Avelia platform – the largest offering on the market, covering maximum operating speeds between 200 km/h and 350 km/h. Almost 3,000 high-speed or very-high-speed trains with Alstom technology have been sold worldwide over the last 40 years.