Hungarian State Secretary of the Ministry of Technology and Industry Dávid Vitézy announced on his social network last week that The Government of Hungary accepted the proposal of the Ministry of Technology and Industry and decided to purchase 39 and optionally 10 new modern long-distance trainsets with at least 7 carriages including control vehicles and 50 Siemens Vectron locomotives.
One of the largest investments in railway vehicles made by the state carrier MÁV-Start was approved six months after the announcement that Siemens had won an order to supply 115 Siemens Vectron locomotives. The source of funding comes from the European Rolling Stock Financing Company Eurofima as the state canceled the planned subsidy due to budget cuts. While for the locomotives the carrier will use the framework contract with Siemens, the tender for the new wagons is yet to be announced.
"According to the government's decision, the public procurement procedure for the 39+10 trains, which will amount to more than 380 wagons, will be launched this year. This represents the replacement of just over two-thirds of the entire MÁV-Start IC long-distance fleet," commented Dávid Vitézy.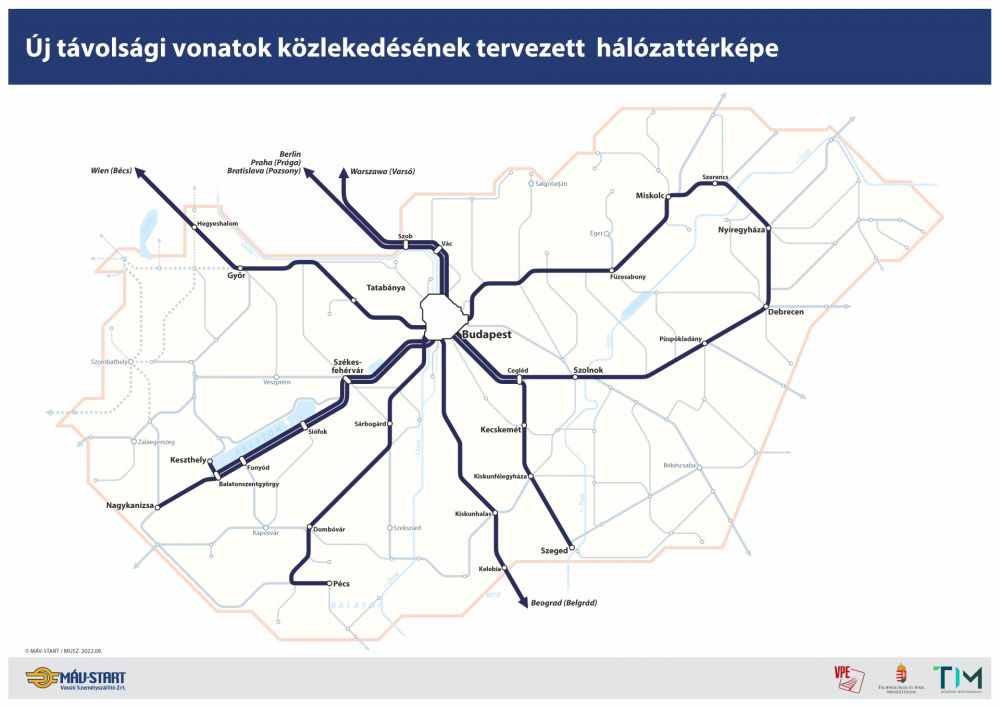 The new trains will therefore be manufactured and assembled in a similar way to the RailJets operated by Österreichische Bundesbahnen (ÖBB), which run between Budapest and Vienna. The conditional public tender for 39+10 IC trainsets should be open from 31 December this year to 31 March 2023. This large contract is intended to help solve the problem of long-distance trains on all national main lines. This applies to IC routes from Budapest to the north-east (Szolnok, Miskolc, Debrecen, and Nyíregyháza), to the south (Pécs and Szeged via Kecskemét and the Balaton), and to the west via Győr in cooperation with ÖBB to Vienna. The new trains should also be operated on international routes, including lines to the Czech Republic, Poland, Germany, and Austria.
The need to modernize the railway and respond to current demand has been felt in Hungary for a long time, as Dávid Vitézy explained: "In recent years, the government has financed the construction of 92 IC+ wagons (15 are still in production in Szolnok), supplemented by some other more modern wagons (such as the refurbished CAFs), but this is not enough, two-thirds of the fleet is outdated. MÁV-Start is not yet able to deliver vehicles of the quality expected in the 21st century for domestic and international long-distance traffic everywhere. We, therefore, need to take action, because passenger numbers have started to rise significantly."