This week, Swiss combined transport operator Hupac opened a new transhipment facility located in the logistics district about 25 km southwest of Warsaw. The terminal, with a handling capacity of 12 pairs of trains per day in phase 2 can shift up to 180,000 containers a year from road to rail. This can avoid 10 kilometres of traffic congestion every day and reduce CO2 emissions by up to 250,000 tonnes per year.
"In the first phase, we will put two transhipment tracks and three service tracks into operation. Loading units will be handled by reach-stackers. In a second phase, we will scale capacity and install another three transhipment tracks as well as powerful gantry cranes," explained Michail Stahlhut, CEO of the Hupac Group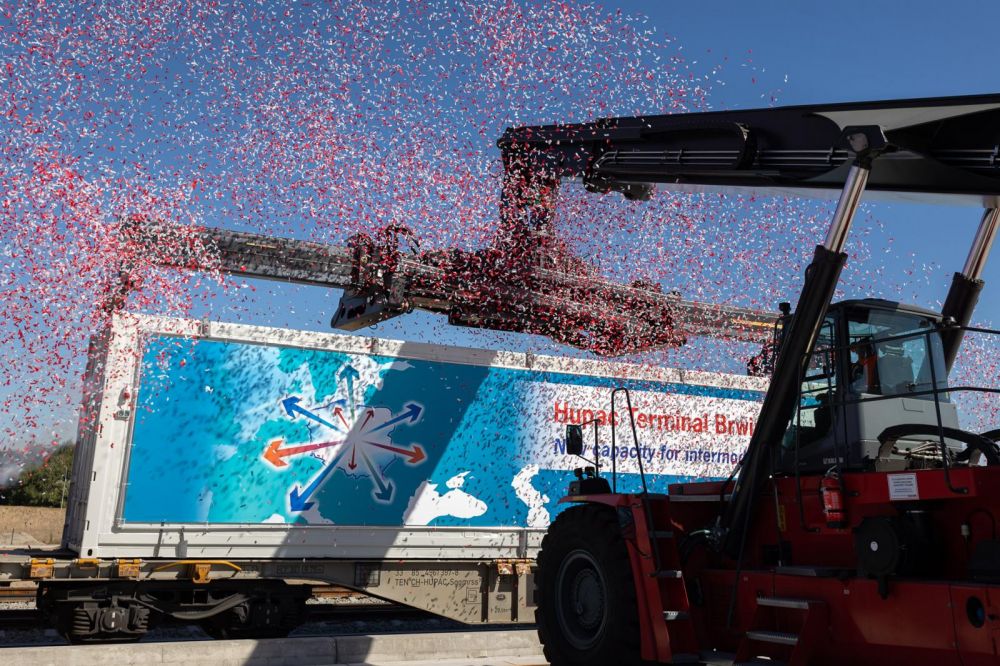 The terminal is based on the parameters of the European freight corridors and is therefore designed for trains with a length of 740 metres in order to achieve maximum productivity for combined transport trains. The Hupac terminal is an essential requirement for the further development of the European intermodal network and will offer sufficient capacity and quality to companies wishing to switch to climate-friendly combined transport.
"Until now, there were no capacity reserves for intermodal transport within 120 kilometers of the Polish capital. The new terminal creates prospects for the growth of the entire sector," said Renzo Capanni, who took over responsibility for Hupac Intermodal's Shuttle Net North East business area at the end of August.
The investment costs for the construction of the terminal amounted to €37 million. The facility covers an area of 140,000 m2 and includes a check-in area, a transhipment area of 42,000 m2, office facilities, and technical buildings. In addition, there is another plot of land of 160,000 m2 for future developments.
Along with smooth transhipment, the terminal also offers other additional facilities such as customs services, loading stations for containers, and weighing of loading units. The terminal will be open to all railway companies in accordance with current EU legislation. Hupac also plans to gradually transfer existing connections to the new facility. "Brwinów in the heart of Poland is the ideal location for international connections to the Polish market. In the mid-term, we see opportunities not only in strengthening traffic on the east-west axis, but also in developing traffic on the north-south axis, where Brwinów can take on a central hub function," emphasized Renzo Capanni.