VR Sverige AB
We operate Skåne's Pågatåg, Östgötapendeln and buses and trams in the Stockholm region. With 3,200 dedicated employees, 800 buses, 122 trains and 65 trams, we create modern and climate-efficient transport solutions.
Headquarters - Map
Ekbacksvägen 20
168 69 Bromma
Sweden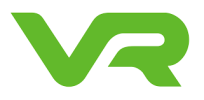 Discover other relevant companies
Not using RAILVIS Platform yet?
Rent a wagon, sell a locomotive, find a container, convert free capacity to profit. The RAILVIS Platform is the tool you need. It's faster, better organized, and more secure than email or phone calls.
Try RAILVIS Railway Marketplace