RFMA SRL is a company established in 2016 in Turin to face the increasingly need of a wider use of mobile workshops for the maintenance of rail wagons for freight transport.
Thanks to the twenty years of experience gained in this field by senior management and the inclusion of younger staff, RFMA SRL now boasts a dynamic operational staff composed by skilled technicians, divided into 7 mobile workshops located throughout the country.
Our staff is qualified to intervene both on the understructure components and on the equipment of the superstructures (including RID tanks) and is in possession of licenses required, including the ECM certification for the IV function Delivery of Maintenance and VPI certification to operate as a mobile unit.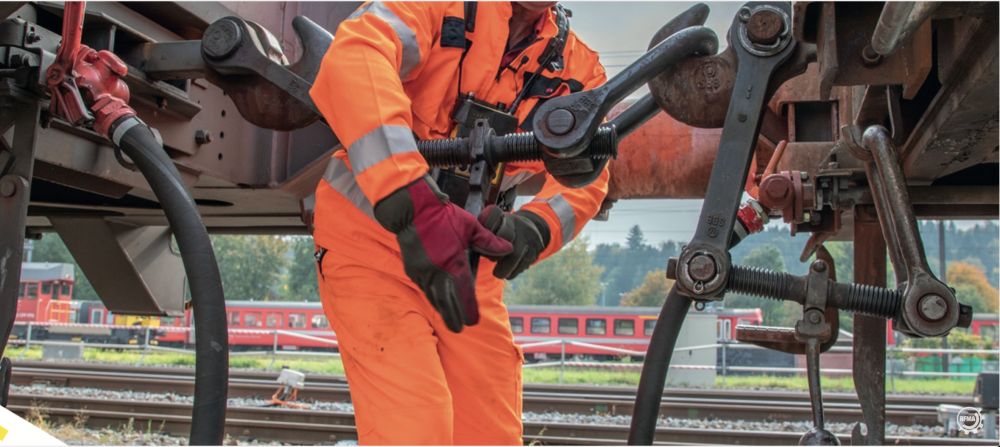 Services we provide:
Preventive maintenance
First check of the wagon and its safety components upon arrival or departure of the wagons. This proposal guarantees the railway traffic of goods avoiding that the wagons are subjected to damage reports during operation, with a direct benefit to the customers and / or their clients.
Corrective maintenance
Thanks to the presence on the ground of qualified employees, RFMA is able to merge the technical knowledge of railway maintenance with the timeliness of interventions. Our mobile units intervene within 12/24 hours of receiving damage report and operate so that the wagon can be release on service as soon as possible.
Our mobile workshops are located mainly in the North West and North East of Italy - areas where our activities are most requested - but they can intervene quickly throughout the country. The deployment of staff throughout the territory has favoured a travel costs reduction for our clients as well as making our interventions easier and faster.
Among the most recurring destinations for our interventions we indicate, grouped by geographical area:
NORTH WEST > Trecate (NO), Novara, Domodossola (VB), Orbassano (TO), Volpiano (TO), Carmagnola (TO), Alessandria, Verzuolo (CN), Cuneo, Ventimiglia (IM), Genoa, La Spezia, Sannazzaro de 'Burgondi (PV), Lodi, Bergamo
NORTH EAST > Villa Poma (MN), Modena, Parma, Ferrara, Ravenna, Brennero (BZ), Trento, Domegliara (VR), Venezia Marghera, Portogruaro (VE), Rovigo, Udine, Cervignano (UD), Pordenone, Villa Opicina, Tarvisio (UD)

CENTER > Livorno, San Giovanni Valdarno (AR)

SOUTH > Brindisi

RFMA complies with following Rules and Technical Provisions:
Reg.UE 779/2019
VPI
SGC in accordance with COCS of Trenitalia/Mercitalia

ISO 9001:2015 ISO 45001:2018

24
h
Our units interfere within
Get in touch
Reach out to RFMA S.r.l.
Call us:
+39 011 18921530
Address:
Largo Re Umberto 106
10128 Torino
Italy
---