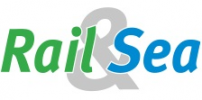 3,5 M
Annually transported tons
Are you looking for a fast, safe and cost-efficient way to send your cargo by train within Europe? Then you are in need of a strong partner, who keeps a close eye on the market and possibilities for you, and facilitates railway transport of your goods as much as possible.
We offer you efficient rail freight transports all over Europe. We arrange railway logistics for our customers efficiently and smoothly, that it becomes as easy as posting a package. All you have to do is to pass on your transport challenges to us and we will present you a simple and cost-efficient solution.
Thanks to 21 locations in 10 countries, we are present in all important core markets. You benefit from our local experts in all important production, transit and recipient countries of our continent.
Our portfolio includes the following services:
You as our customer can now benefit from this development work and expansion of infrastructure all over Europe.
National and international rail transport, in single wagon traffic or as a block train
Railway companies (SLO, HR, RO)
Railports/Terminals - transshipment from trucks to trains and vice versa
Connecting tracks
Fleet management of rail car parks (including tank wagons, sliding wall wagons, stake wagons, container wagons, grain wagons, etc.)
Digital services for railway logistic
As a medium-sized company, the Rail&Sea Group has developed flat hierarchies. When you call us, you will not end up in "some waiting room". You can reach our competent logistics consultants and decision-makers directly.