Since 2019 Rail Hub Transylvania Terminal became a partner for freight forwarders, railway operators and shipping agencies offering a wide range of intermodal services and business opportunities.
Strategically located in Vladimirescu, Arad/Western Romania, our fully equipped intermodal terminal has direct access to the Pan-European Corridor IV railway, and is connected by road to the A1 motorway.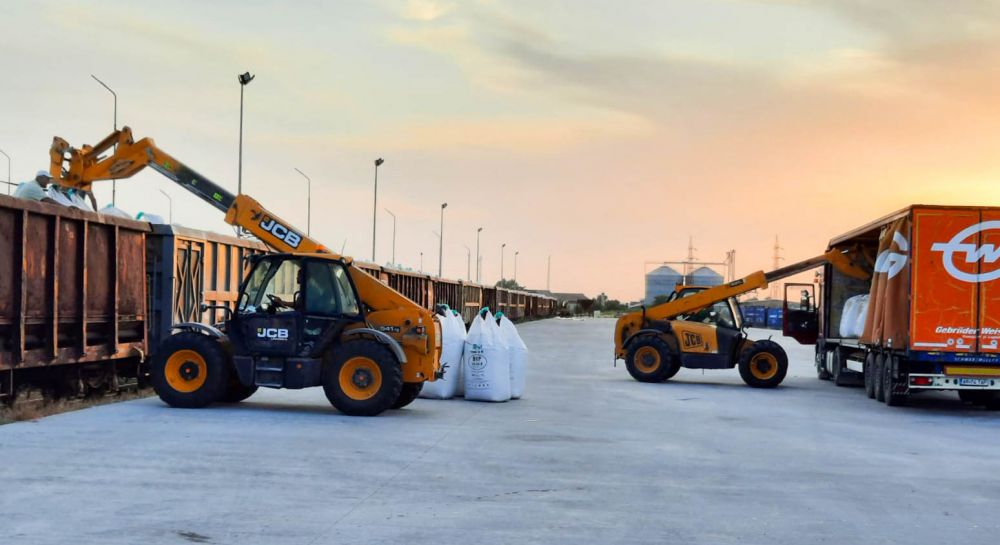 The terminal has the capacity to provide complex services covering the complete inland process of combined transport for containers, trailers and bulk cargo.
Main activities:
Container Handling
Handling of ADR Containers

Container Storage

Truck Parking

Trucking first / last Mile

Cross-DockingGeneral & Bulk
Shunting
Grain & Bulk GoodsStorage/Handling

200.000 TO is the annual volume exported by Transylvania Invest - the trading company in our group - to multiple destinations in Europe and to different continents through the Port of Constanta.
Rail Hub Transylvania operates a combo train between Port of Constanta and Arad.
This intermodal connection offers an unique advantage by flexible train set up suitable for all types of containers and general bulk cargo.
As a result, we are able to provide the best alternative to road transportation.
First and last mile trucking services for all type of containers are available in our terminal, including tipping chassis fur bulk goods.
90000
m2
Total terminal area
2350
m
Rail way infrastructure
1500
TEU
Interim Storage Capacity
Markets and regions of operation
Get in touch
Reach out to RAIL HUB TRANSYLVANIA
Address:
Garii street 122
317405 Vladimirescu
Romania