ISC - Interporto Servizi Cargo
ISC - Interporto Servizi Cargo
We are specialized in terminal-to-terminal rail transport in Italy and abroad. We have our own locomotives and since 2016 we became a maintenance workshop Nola district.
Headquarters - Map
Interporto Campano - Lotto D1 - Palazzina Servizi
80035 Loc. Boscofangone - NOLA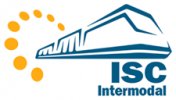 Discover similar companies
Not using RAILVIS Platform yet?
Rent a wagon, sell a locomotive, find a container, convert free capacity to profit. RAILVIS Platform is the tool you need.
Try RAILVIS Railway Marketplace