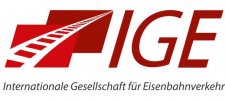 We are a medium-sized railway company based in the Franconian town of Hersbruck. In the area of railway logistics, we are a one-stop source offering a Comprehensive range of services that provide great value to your rail transport.
As an established railway service provider, we primarily serve clients who require rail transport solutions – from the last mile to transport within Europe or all the way to China. We offer good connections with neighbouring countries (Poland, Czech Republic, Austria, Switzerland, Belgium and the Netherlands) and in this way can offer you fantastic connections for rail all the way from Bavaria. You will always be able to rely on our perfectly co-ordinated team made up of 80 highly qualified personnel.
Train Projects/Special Transport:
Meeting your needs is our speciality
Our many years of experience and our technical expertise allow us to Master unusual railway projects. As an example, in 2006, we set a new world speed record for three-phase AC locomotives on the new Deutsche Bahn Ingolstadt-Nuremberg line.
Of course, we also hold the license for passenger transport and have the suitably experienced and qualified staff. We can customize your special excursion train according to your wishes with modern or even historical locomotives. In co-operation with our tourist-based affiliate company, the IGE-Erlebnisreisen und Reiseservice GmbH (IGE Experience Travel and Travel Service), we will take care of the organisation, planning and supervision of even one-off train trips.
Rail Logistics and Goods Transport:
the most efficient method of goods transport
We deliver your goods quickly and with versatility - even across borders. When doing so, we offer you the complete execution of the transport chain by rail and, due to our short communication channels, we guarantee to always have an up-to-date overview of your shipment. You will also benefit from our numerous personal services such as direct coordination with the relative hub, an optional allocation process as well as the handling of all necessary formalities: documentation, notifications, and checks. We will take care of all of that for you.