BLDX A/S
BLDX offers rental of traction, service and maintenance of railway equipment and component. BLDX services power leasing, rail equipment service and maintenance and component sales.
Headquarters - Map
Værftsvej 31
4600 Køge
Denmark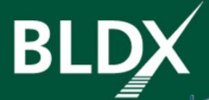 Not using RAILVIS Platform yet?
Rent a wagon, sell a locomotive, find a container, convert free capacity to profit. RAILVIS Platform is the tool you need.
Try RAILVIS Railway Marketplace