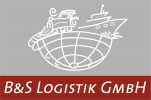 We at B&S Logistik are dedicated to meeting your transport needs in the smartest possible way
For us, it's all about one thing: offering our clients from industry, trade and manufacturing a completely new level of service quality. Uncomplicated, environmentally-friendly, solution-oriented, punctual and reliable.
Our team has been working for over ten years to build up and expand its expertise in logistics. We're distinguished not only through our long experience as a logistics service provider, but most of all through our specialisation in rail transport across the whole of Europe and the CIS area, as well as Ukraine.
Our services:
Efficient transport organization of single wagonloads, wagon groups, block trains and project trains in central and south-eastern Europe, as well as the CIS and Ukraine
Provision of essential wagon materials and equipment
Organisation of barges, Ro-Ro and Lo-Lo transport
Complete loading and transport cycle including pick-up and final delivery
Transit monitoring ➜ Tracking & Tracing
Freight forwarders liability insurance over € 3 million (€ 6 million)
Additional services:
Loading and route congestion advice
Customs clearance
Dangerous goods advice: own dangerous goods operator ADR/RID
Patented wedge device for safe loading of paper rolls
Deployment/organization of assessors, experts and other persons qualified under §40
Transport insurance