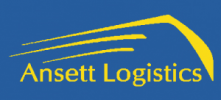 Industry

Forwarding & Logistics

Year of Foundation

2005

Telephone

+40 31 102 44 16

E-mail

[email protected]

Address

3 Vascau Street
2nd District
022933 Bucharest
Romania
Founded in 2005, Ansett Logistics is a private owned freight company that provides smart solutions regarding the organization of internal and international railway transport. Together with our foreign partners, we provide transport services across the European railway routes in conditions of safety and effectiveness.
We provide tailor made solutions as we understand the uniqueness of each client.
Our mission is focused on developing long-term partnerships based on our professionalism and transparency, increasing the trust of our partners by providing high quality services.
We connect major economic center markets being in motion 24/7.
Our services:
Agricultural goods - we offer integrated solutions for the transport of agricultural goods all over Europe according to GMP+ Feed Safety Assurance Standard.
Industrial goods - we transport raw materials and end products in the industrial chain such as clinker, cement, slag, coal, coke, pipes, gypsum, cars, etc.

Petrochemical goods - we provide the optimum logistics solutions for the transport of petrochemical industry products throughout Europe.

What we provide:
Consultancy
Tracking
Wagons
Documentation
Security insurance
Customer service
OUR FLEET:
Freight wagons: Eacs, Fals, Ha, Rgsx, Gag, Rils, Hbils, Ucs, Uacs, Uagps, Za, Fals, UACS, UAGPPS, ZA type, etc.