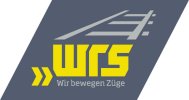 671000 t
Transportet in 2020
We will arrange the transfer of your goods and material throughout Europe – flexible and tailored to your needs.
With green electricity, we are ahead of the times and reliably offer you single-wagons, wagon groups and block trains. In case of emergency, we can plan and implement short term Ad hoc system freight train completely across Europe in short term notice within 24 hours, just like regular freight train.
Our services:
Services EVU
Staff leasing
Locomotive drivers cat. A40 - B (modules P and G)
Class 3 train drivers (Germany)

Shunter Cat. Ai40 - Bi

Inspectors
Locomotive hire
Diesel locomotives in the 200 - 1'000 kW power class
Electric locomotives in the power class 3'300 - 6'500 kW
Workshop
With these advantages and a large selection of our own locomotives, freight wagons a reliable staff we provide transport of all kinds.