Railway companies in category Metallurgical
РJSC "ArcelorMittal Kryvyi Rih"
Public Joint Stock Company ArcelorMittal Kryvyi Rih is one of the leaders among the largest enterprises of Mining and Steel Complex of Ukraine and part of the international company ArcelorMittal.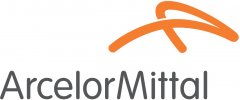 METINVEST-SMS, LLC
Metinvest is an international steel and mining group with vast iron ore reserves, coal mines and steelmaking assets in Europe and North America.

NELGERON Ltd.
We offer a full range of forwarding and logistics services. Shipments of any type of goods by rail to any part of Europe, Russia and neighboring countries.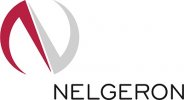 Not using RAILVIS Platform yet?
Rent a wagon, sell a locomotive, find a container, convert free capacity to profit. The RAILVIS Platform is the tool you need. It's faster, better organized, and more secure than email or phone calls.
Try RAILVIS Railway Marketplace
INTERPIPE Ukraine
Interpipe Group, or simply Interpipe, is a Ukrainian industrial company, a global producer of steel pipes and railway wheels.

JSC "Zavod Metallokonstruktsy"
JSC ZMK is a modern hi-tech enterprise with a 40 years of experience of producing of all kind of building and bridge constructions and freight vehicles production.

Metallurgical in other regions