Railway market in
Belarus
Explore railway companies in Belarus by Category
Promoted railway companies in the Belarus
Your company can be featured here
Make your company and your services be seen and found by professionals, worldwide.
Learn more
Introduction to railway industry in Belarus
The first line crossing the country was the Saint Petersburg–Warsaw Railway, which started operating in late 1862. This included the section and railway station in Hrodna. Rail transport in Belarus is owned by the national rail company BŽD / BČ. The company, formed in 1992 after the dissolution of the Soviet Union, is one of the inheritors of the Soviet Railways. The railway network consists of 5 512 km, its gauge is 1 520 mm.
Railway companies in Belarus
PKP CARGO Connect Sp. z o.o.
International logistics operator rendering a range of transportation, transshipment, storage and customs services. We offer intermodal transports, forwarding/spedition services, rail service in Poland

FORWARDIS GmbH
FORWARDIS is a rail and multimodal freight forwarder, whose mission is to be an architect of alternative logistics solutions all over Europe and beyond (Asia etc.).

PJSC TransContainer
PJSC TransContainer is a leading Russian intermodal container operator, owned by Delo Group. The company carries out high-speed block trains on the route China - Europe.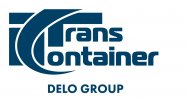 Belarusian Railway
The Belarusian Railway is a leading and one of the most important transport system of the republic, which transports up to 70% of all cargoes carried by the national public transport.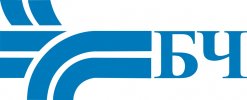 BELINTERTRANS
Republican Forwarding Unitary Enterprise "BELINTERTRANS – TRANSPORT-LOGISTICS CENTRE" of the Belarusian Railway ("BTLC") provides transport and forwarding as import, eхport, transit so local services

Not using RAILVIS Platform yet?
Rent a wagon, sell a locomotive, find a container, convert free capacity to profit. RAILVIS Platform is the tool you need.
Try RAILVIS Railway Marketplace
Terminal Vilaris
Reloading terminal for petroleum and LPG is located in the Grodno region (Republic of Belarus) near the Bruzgi station at a distance of 400 (four hundred) meters from the Belarusian-Polish border.

TEDUP "Gomelzheldortrans"
TERDUP Gomelzheldortans provides a full range of logistics services. Experts competently resolve all issues related to transport handling of goods, warehouse storage, import-export operations.

JSC "United Transport and Logistics Company – Eurasian Rail Alliance" (JSC UTLC ERA)
JSC "UTLC ERA" provides services for transportation of containers by regular container block trains on the route China-Europe-China through the territories of Kazakhstan, Russia and Belarus.

CJSC "Transmashholding"
TMH offers a wide selection of products and services ranging from design and development of rolling stock to turnkey maintenance services and digital traffic control systems.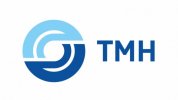 Augustin Quehenberger Group GmbH
With Quehenberger Logistics, you rely on a logistics partner with "handshake quality". As a full-service logistics provider, we offer you a complete package of sophisticated transport and logistics.

A.P. Moller - Maersk A/S
A.P. Moller - Maersk is an integrated container logistics company and member of the A.P. Moller Group. Connecting and simplifying trade to help our customers grow and thrive.

JSC "Grodno Azot"
JSC "Grodno Azot" is among the largest chemical enterprises of the country forming a basis of its petrochemical complex.