Explore railway companies in Cyprus by Category
Promoted railway companies in the Cyprus
Your company can be featured here
Make your company and your services be seen and found by professionals, worldwide.
Learn more
Railway companies in Cyprus
Standard Logistic d.o.o.
Standard Logistic major activities are railway transportation, rail tank wagons hiring and providing, wagons repairing, vehicles fleet management.

PKP CARGO Connect Sp. z o.o.
International logistics operator rendering a range of transportation, transshipment, storage and customs services. We offer intermodal transports, forwarding/spedition services, rail service in Poland

OWLN Group
Ost-West Logistik Netzwerk (OWLN) is a group of companies offering rail transportation of cargo in Eastern and Western Europe, CIS & Baltic countries and Central Asia. Headquartered in Vienna, Austria, The Group has representative offices in Vienna (Austria), Dnipro (Ukraine), Warsaw (Poland), Nicosia (Cyprus) and London (UK).

Not using RAILVIS Platform yet?
Rent a wagon, sell a locomotive, find a container, convert free capacity to profit. The RAILVIS Platform is the tool you need. It's faster, better organized, and more secure than email or phone calls.
Try RAILVIS Railway Marketplace
SCI Verkehr GmbH
SCI Verkehr is as a strategic consultancy company focused on the international railway and logistics industry. We support our business partners in optimising their processes.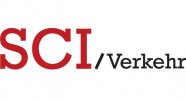 Menlo79 GmbH
With "WILSON." Menlo79 offers a modern and intelligent way for dispatching drivers and other operational staff by using AI algorithms and easy communication between office and operational staff.